Here's the july batch, fresh from the sweatshop (there's no air conditioning in my living room). Hand stencilled by amateurs for that homegrown look.
Click through them to find the size/style/color you want — you can find the size & style in the filename. I'll mark them as sold as they get used up. If you want a size/style that's not available, let me know– we'll print more later. No guarantees on color, though!
All shirts are 100% cotton and will probably shrink. Buy them at moonmilk.etsy.com. And what the heck, I've got greeting cards too (see below), silkscreened a few years ago for my own use but I never got around to using them. Let me know if you're interested.
The design is by Brooke!
ranjit(at)moonmilk.com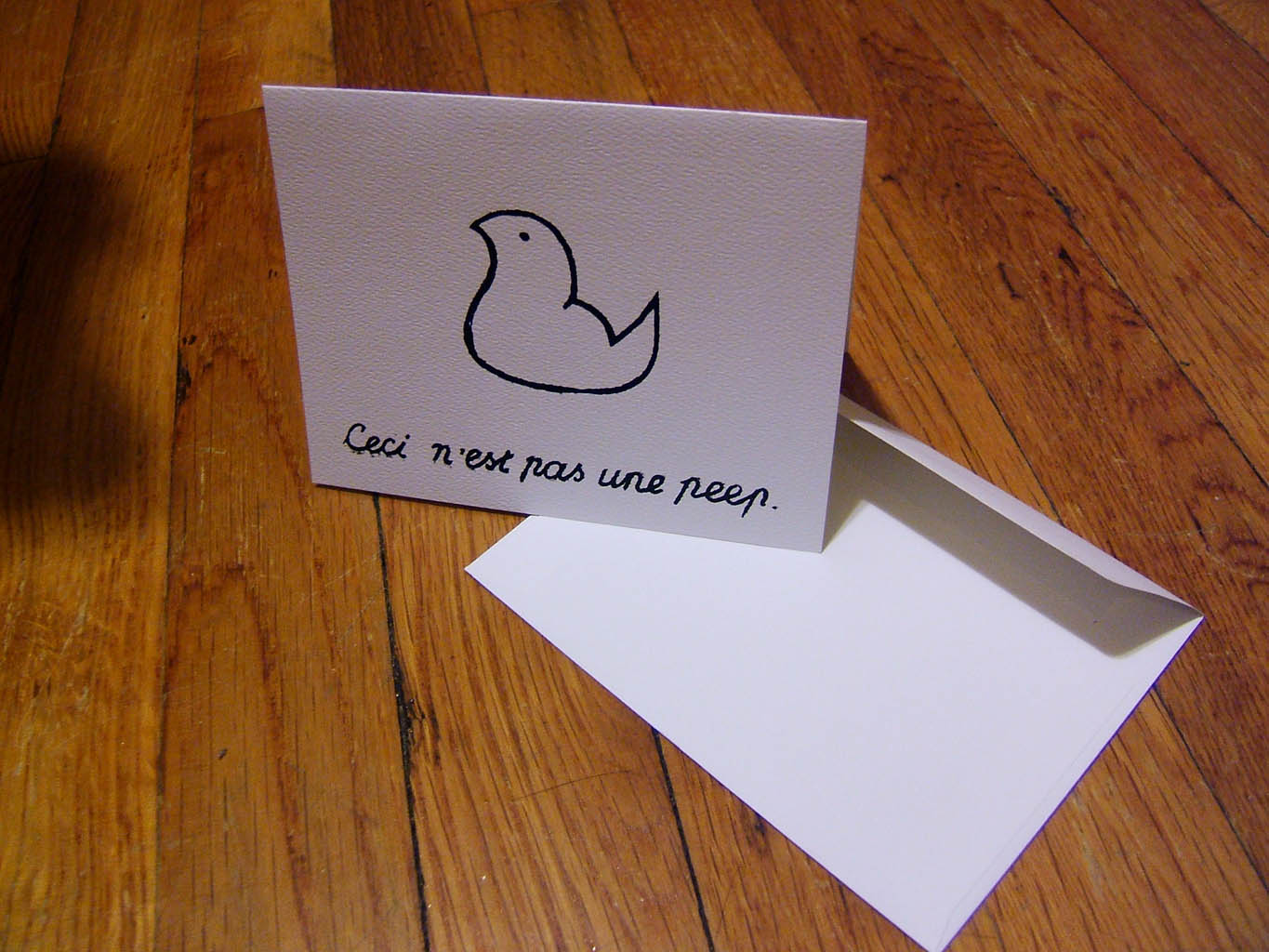 Card is blank inside and includes envelope.