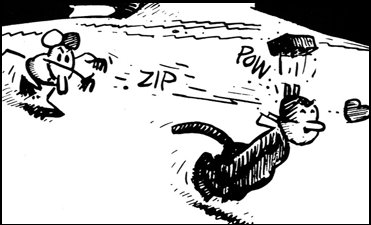 I'm showing an installation in the East River, at that little brick-littered beach right under the Brooklyn end of the Manhattan Bridge this Saturday and Sunday (Sept. 27 and 28). It's named Ignatz and it's all about bricks.
Plenty of art and performances at the DUMBO Art Festival all weekend. You really should go!
p.s. consider subscribing to the moonmilk mailing list for announcements of stuff like this.